We are a team of energetic, like-minded individuals who are keen on finding passionate, career-focused individuals to join our team of dental professionals. We are here to cater to your vision of achieving a successful career within dentistry by giving you the tools you require in order to excel. We will connect you with our network of professionals so you can get hands-on training and education to grow your skill set.
If you have applied countless hours to better benefit the field of dentistry, and are now looking for a career which allows a flexible work schedule and extensive training by a forward-thinking industry leader, contact us. Our team will review your situation and discuss with you different opportunities your skills qualify for within our network. We will help you achieve great financial success while maintaining a healthy work-life balance. Our team will tailor your unique situation and customize a plan to make your overall goals come true.
Community Involvement and Corporate Culture
Meet other like-minded professionals who want to contribute to the local and global community.
Therapy dog in training. We are conscious of how important it is to create a stress-free environment for the team and patients. In 2017 our company began training a certified therapy dog.
Annual mission trips:
- 2017 Bhutan
- 2016 Guatemala
Patient-directed care. No production quotas or targets.
In 2017 we gifted Fitbits to all our company team members and had quarterly incentives with exciting rewards.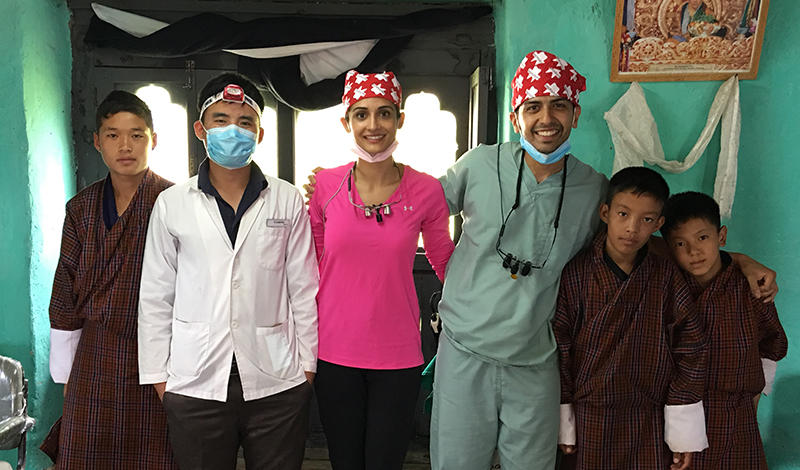 No production quotas or targets.
Our company focuses on patient satisfaction and patient willingness to re-access care after their first visit.
We send surveys out to all our patients and perform follow up call.
We understand the importance of obtaining excellent Google reviews and work with the best guerrilla marketing teams worldwide.
Hands-on management so you can provide without having to decide on the small stuff.